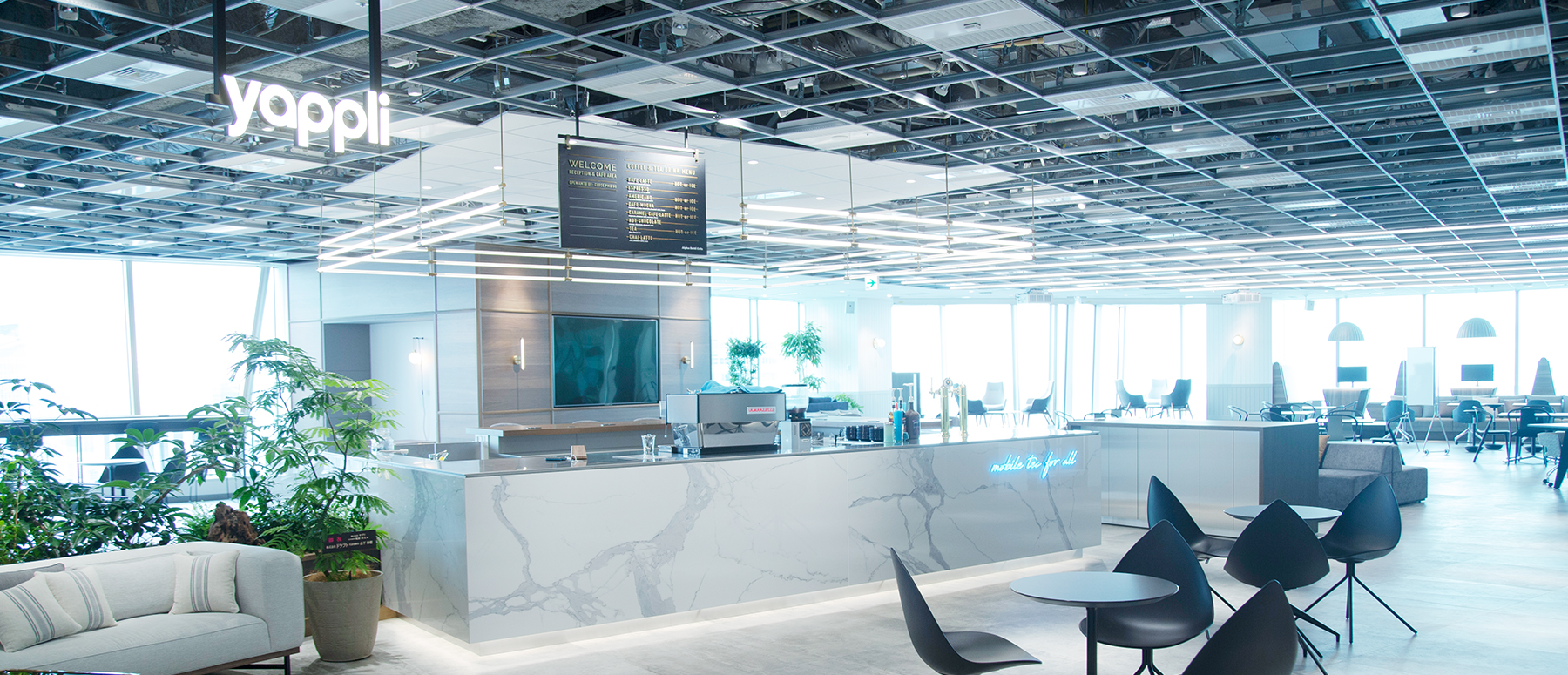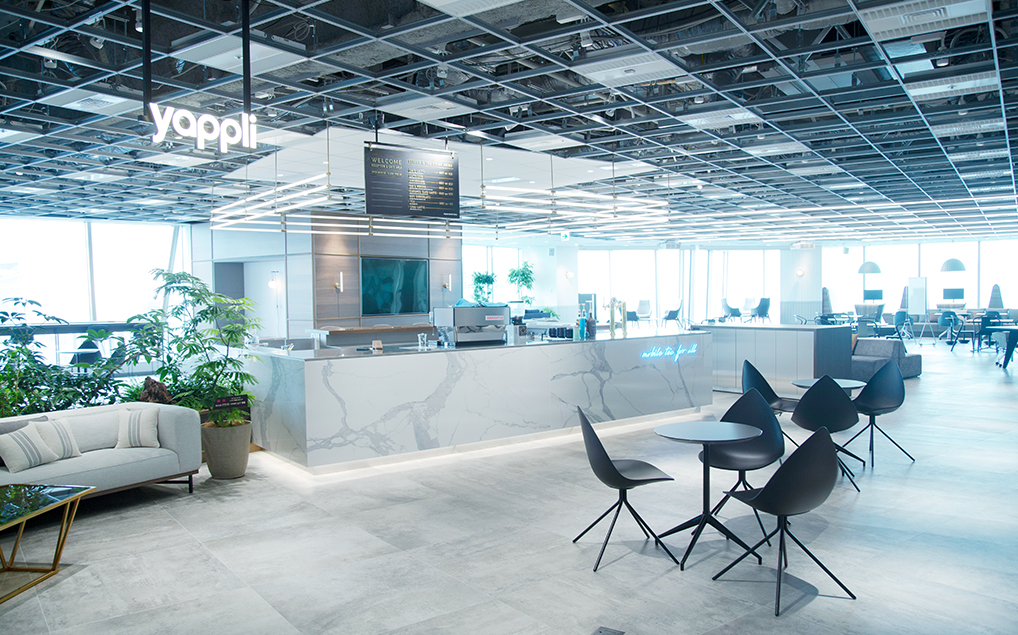 Company name

Yappli, Inc.

Representative

Yasubumi Ihara

Headquarter

Osaka office

Fukuoka office
Paid in capital

2,944 million yen

Shareholders

Management Team
YJ Capital Inc.
GLOBIS CAPITAL PARTNERS & Co.
salesforce.com, inc.
Shogo Kawada(Founder of DeNA)
ITOCHU Technology Ventures, Inc.
SMBC Venture Capital Co., Ltd.
Eight Roads Ventures Japan


Contact

Click here for inquiry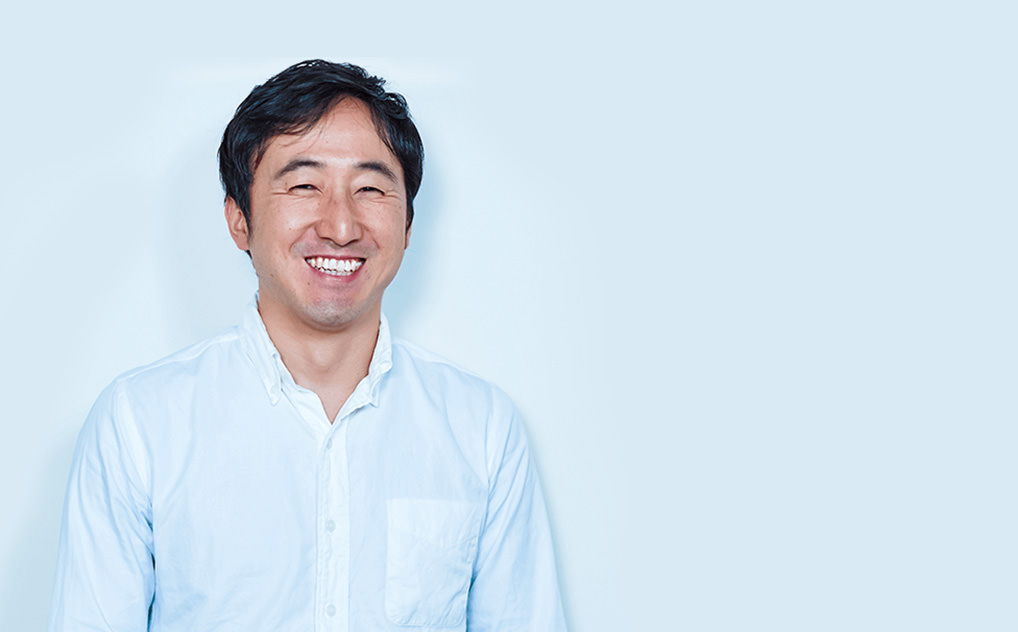 Representative Director YASUBUMI IHARA
It has been 10 years since the iPhone was born. The smartphone revolution has drastically changed the world in this past 10 years. Innovative companies such as Uber, Instagram, LINE and mercari have all emerged from apps. App technology has reformed digital experience. Apps not only operate in high speed but also enables access to GPS, cameras and other hardware and offers highly convenient functions such as push notification. Such app performance has changed digital experience in the past 10 years and created a stream of services that change the world.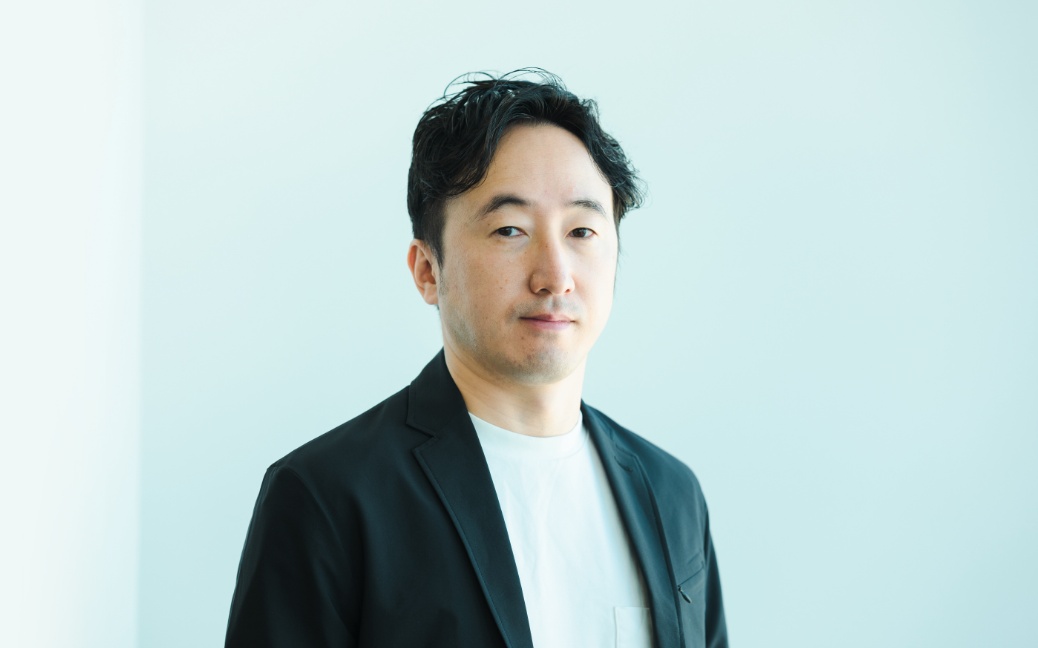 Representative Director
Yasubumi Ihara
Co-founder, Business
Yasubumi Ihara worked at Yahoo Japan Corporation in media service planning after working at a publishing company. After working as a marketing manager at Citibank, he established First Media, Inc. (currently Yappli, Inc.) with two other members.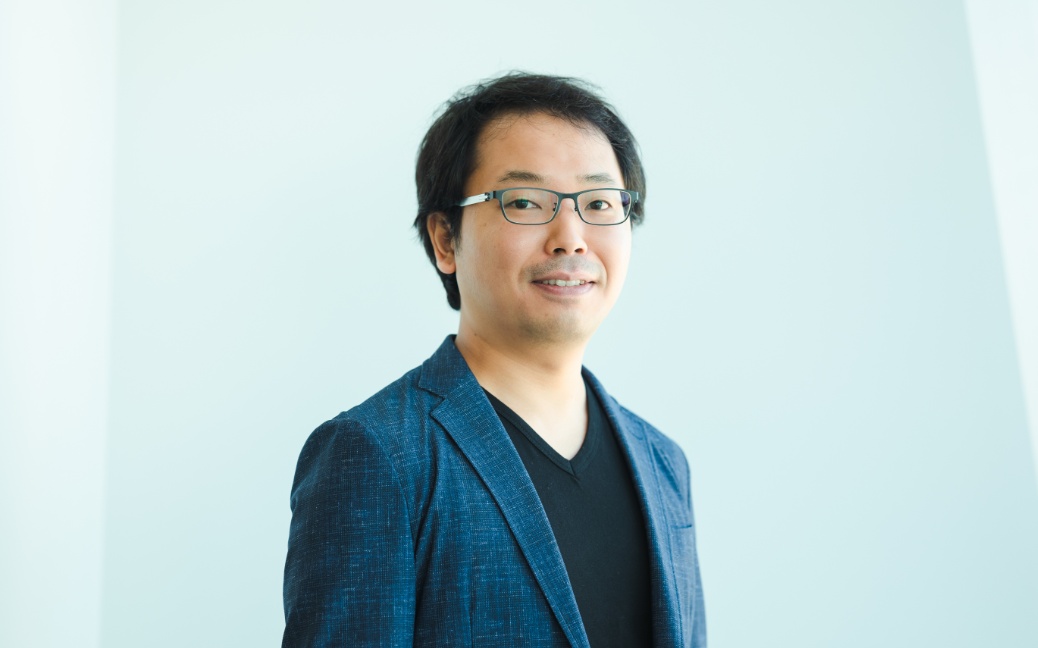 Director
Masafumi Sano
Co-founder, UX Designer and Developer
Masafumi Sano joined Yahoo Japan Corporation as a new graduate, where he developed the advanced iOS app and smartphone website for Yahoo!Finance. MITOU Youth Creator of FY2007 H2. UX Designer and Developer.
Director
Masumi Kuroda
Co-founder, Designer
Masumi Kuroda worked as a production leader at Yahoo Japan Corporation after working at livedoor Co., Ltd. He wrote the efforts of Yahoo Japan Corporation in "Performance Best Practices for Web Developers (published by O'REILLY)".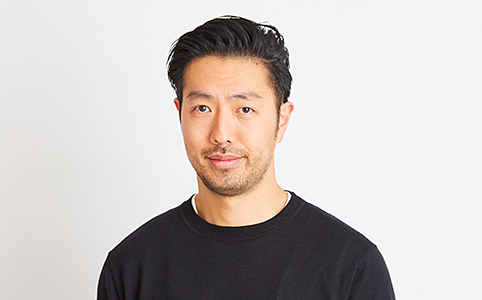 Director
Koichi Tsunoda
Chief Financial Officer
Koichi Tsunoda graduated from UC Berkeley and worked at a foreign-affiliated investment bank where he was engaged in the execution of M&A in the investment banking department. When he worked as CFO at manabo, Inc., he mainly handled corporate matters such as financial affairs, fund-raising and legal affairs. In 2017, he assumed the position of CFO at Yappli, and has been a director since 2018.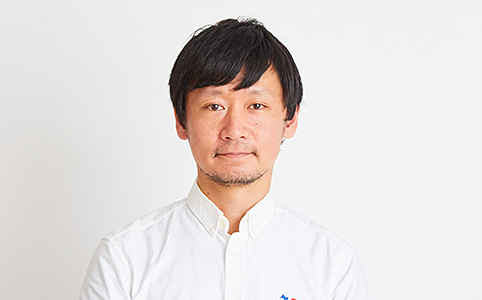 Executive Officer
Yohei Kaneko
Chief Communication Officer
Yohei Kaneko experienced marketing, sales and establishment of new businesses at GMO Internet. At age 24, he started his own business that featured "fashion × Internet", where he handled fashion media and EC for 11 years. He joined Yappli, Inc. in 2016.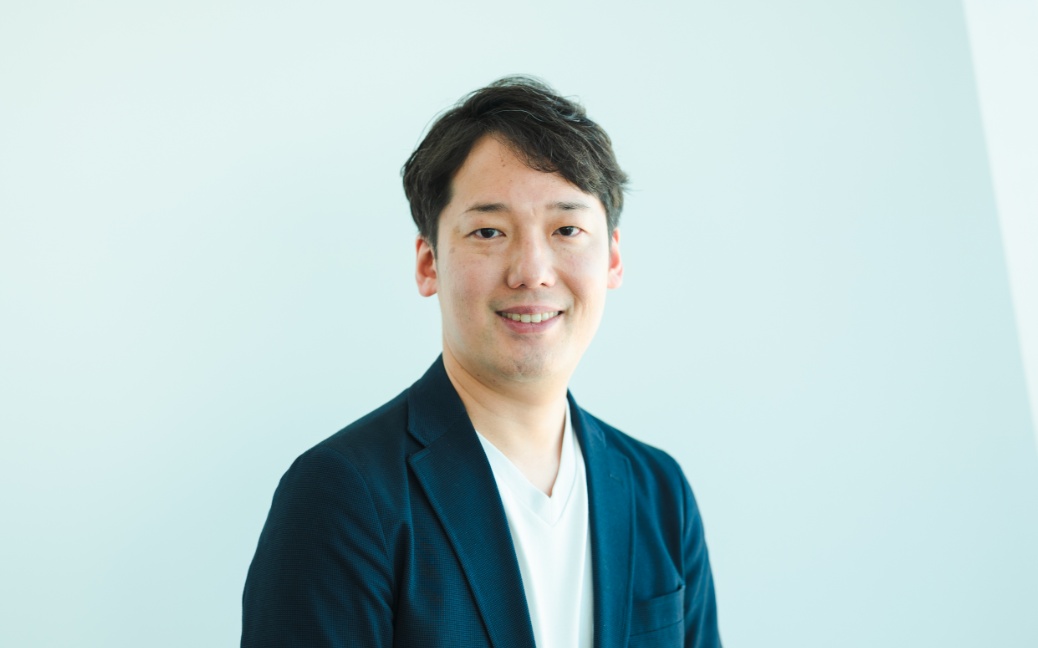 Executive Officer
Takahiro Yamamoto
Chief Marketing Officer
Takahiro Yamamoto led the launch of a new data analysis and consulting division at IMJ Inc. (Accenture Group), and overseeed the marketing consulting division as a corporate executive officer. In 2019, he joined Yappli as CMO, and assumed the position of Executive Officer since 2020.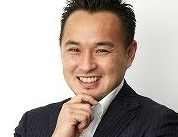 Outside Director
Minoru Imano
GLOBIS CORPORATION

Minoru Imano graduated from the Faculty of Law, The University of Tokyo, and worked as a project manager at Arthur Andersen Business Consulting (currently PricewaterhouseCoopers). He has been working at GLOBIS CAPITAL PARTNERS since July 2006. As the Chief Operating Officer (COO), he handles investment in the IT area and is involved in organizational management of GCP.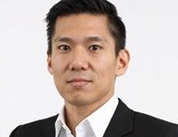 Outside Director
Shinichiro Hori
YJ Capital Inc.
Shinichiro Hori graduated from Keio University, and after working at Future Architect, he worked as a management consultant and was engaged in investment activities at Dream Incubator. He was involved in ¥5 billion fund sourcing and value creation in the investment for local companies in Vietnam. In 2013, he joined Yahoo Japan Corporation, and currently works for YJ Capital (CEO/COO).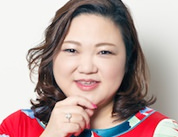 Outside Director
Etsuko Okajima
株式会社プロノバ
Etsuko Okajima became the representative director (resigned) of GLOBIS MANAGEMENT BANK in 2005, after experiencing Mitsubishi Corporation, Harvard MBA and McKinsey & Company. In 2007, she established ProNova and assumed the position of representative director. In 2014, she became the outside director (resigned) for Astellas Pharma Inc. and outside director for MARUI GROUP CO., LTD. She became the outside director for LANCERS, INC. and SEPTENI HOLDINGS CO., LTD. in 2015, and became the outside director for Link and Motivation Inc. in 2016.
Investor, Co-founder of DeNA
Shogo Kawada got his doctor's degree in engineering from a graduate school at Tokyo Metropolitan University, and after working at McKinsey & Company, he co-founded DeNA Co, Ltd. in 1999 and became its director. He led the establishment of a series of business as COO. He assumed the position of part-time director in 2008 and became an advisor in 2011. Currently, he is mainly engaged in investment and support for start-up companies in Japan, US and Europe.
Salesforce Ventures Japan Head
Ken Asada graduated from the Faculty of Economics, Keio University and attained his MBA from London Business School. He began his career at IBM Japan as a system engineer, where he specialized in the development and operation of information systems for major telecom and government-affiliated companies. He went on to work as a strategy consultant at IBM Business Consulting Services, before moving to Intel Capital in 2011, where he handled investments in domestic start-up companies. In 2019, he was appointed Managing Director at NTT DOCOMO Ventures, and in April 2020, he assumed the position of Japan Head of Salesforce Ventures.
Managing Corporate Officer of Yahoo Japan Corporation
Takao Ozawa graduated from School of Law, Waseda University, and established Bizseek in 1999. In 2001, he sold Bizseek to Rakuten and joined Rakuten. In 2006, he left the Rakuten Group to take part in many investments and business establishments as a private investor. He joined Yahoo Japan Corporation in 2012, and assumed the position of executive officer and President of Shopping Company in 2013. He was an outside director for Yappli, Inc. from 2013 to 2015. In April 2018, he assumed the position of Managing Corporate Officer and President of Commerce Company of Yahoo Japan Corporation. He is also the Director & Chairperson of Ikyu Corporation, Director of ASKUL Corporation, Director of PayPay Corporation, Director of ValueCommerce Co., Ltd. and Director of User Local, Inc.
2013
April

First Media Inc. established in Aoyama, Minato-ku, Tokyo

April

Approx. ¥30 million funded by YJ Capital Inc.

August

Yappli offered as OEM from "Yahoo! App Engine" of Yahoo Japan Corporation

September

Service enabled for Android apps
2014
May

Office moved from Aoyama to Roppongi
2015
April

Runner-up in "SLUSH ASIA" Start-up Pitch Contest

September

¥330 million in total funded by GLOBIS CAPITAL PARTNERS, Salesforce Ventures, YJ Capital Inc. and private investor Shogo Kawada

September

Received "Amazon Web Services Award" in "Tech in Asia"

October

Office moved from Roppongi to Akasaka
2016
June

PrivacyMark acquired

June

Collaboration with Chiba Bank in FinTech business

September

"Yappli Summit 2016" held as the first company event
2017
March

Adopted effect measurement and analysis tool AppsFlyer and started "Yappli customer attraction support service"

April

Company name changed to Yappli, Inc.

April

MOBILE MARKETING UPDATE 2017

August

Coordination with Salesforce Marketing Cloud

October

Approx. ¥670 million in total funded from GLOBIS CAPITAL PARTNERS, the lead investor, and also ITOCHU Techno-Solutions Corporation, YJ Capital Inc., Shogo Kawada as well as bank loan from Mizuho Bank.
2018
January

Office moved within Akasaka

January

Office opened in Umeda, Osaka

June

"Yappli Developers Site" made available

December

Osaka Office moved from Umeda to "WeWork Namba Sky O"
2019
January

Acquired "GMO App Capsule" of GMO TECH, Inc.

June

Office opened in Daimyo, Fukuoka

Tokyo Office moved from Akasaka to Roppongi 1-chome

Approx. ¥3 billion funded from Eight Roads Ventures Japan (former Fidelity Growth Partners Japan), the lead investor, and also from SMBC Venture Capital, third-party share issuance to existing shareholders (GLOBIS CAPITAL PARTNERS, YJ Capital Inc.) and debt finance from Mizuho Bank, Resona Bank and Japan Finance Corporation.