Growth Opportunities (Market Environment)
The digital transformation (DX) market in Japan is growing rapidly and this trend is expected to continue for the foreseeable future. However, there is simultaneously an apparent domestic shortage of IT engineers, and the corresponding workforce is expected to diminish further in years to come.
With the growth of the Japanese DX market and the increasing interest in enhancing productivity comes the rise of the domestic SaaS market, which Japan has lacked relative to other major economies. Furthermore, as mobile phones and devices prove essential in our everyday lives, the importance of mobile apps is becoming ever more evident. The majority of time spent online on mobile devices is attributable to mobile apps, global downloads of which cease to slow.
Growth Opportunities (Service Strategy)
---
Progressive Expansion into New Industries
October 1, 2020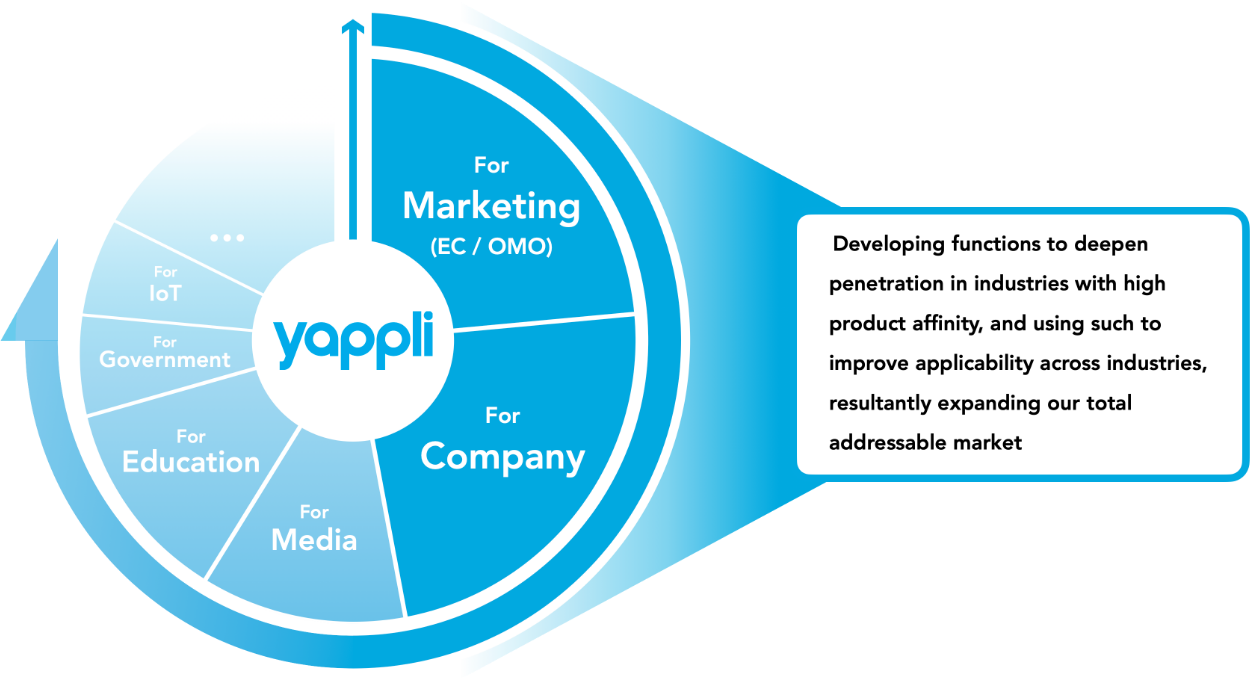 ---
Platform Strategy Through API and SDK
October 1, 2020
Greater connectivity to external systems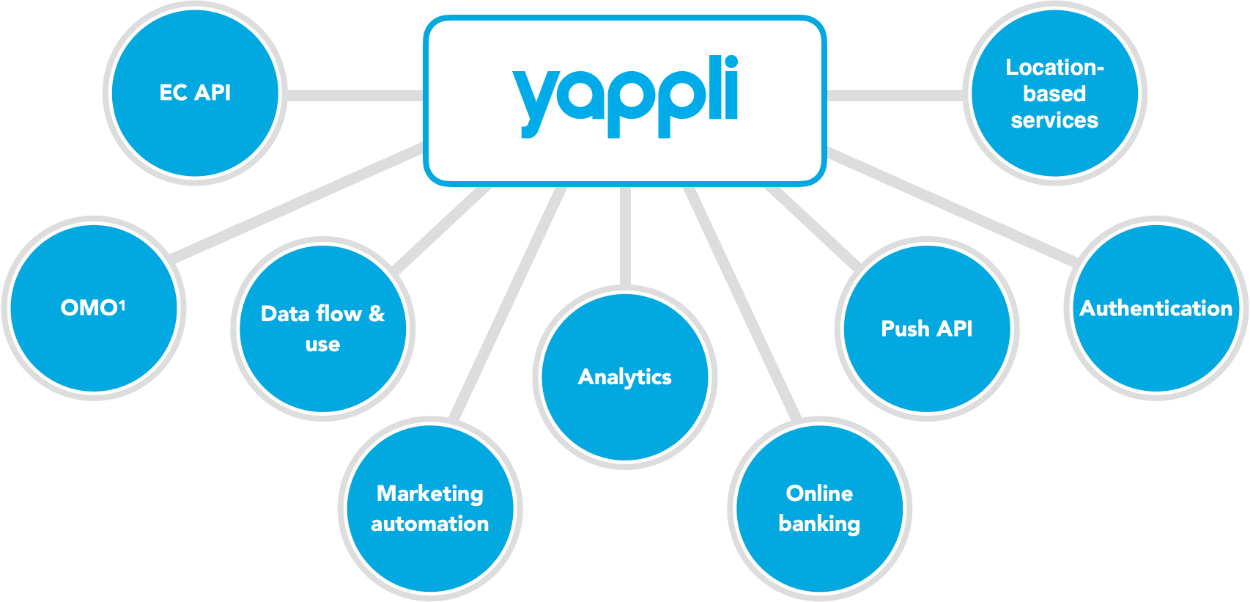 ---
Data-Driven Product Enhancement
October 1, 2020
Improving data utilization and analysis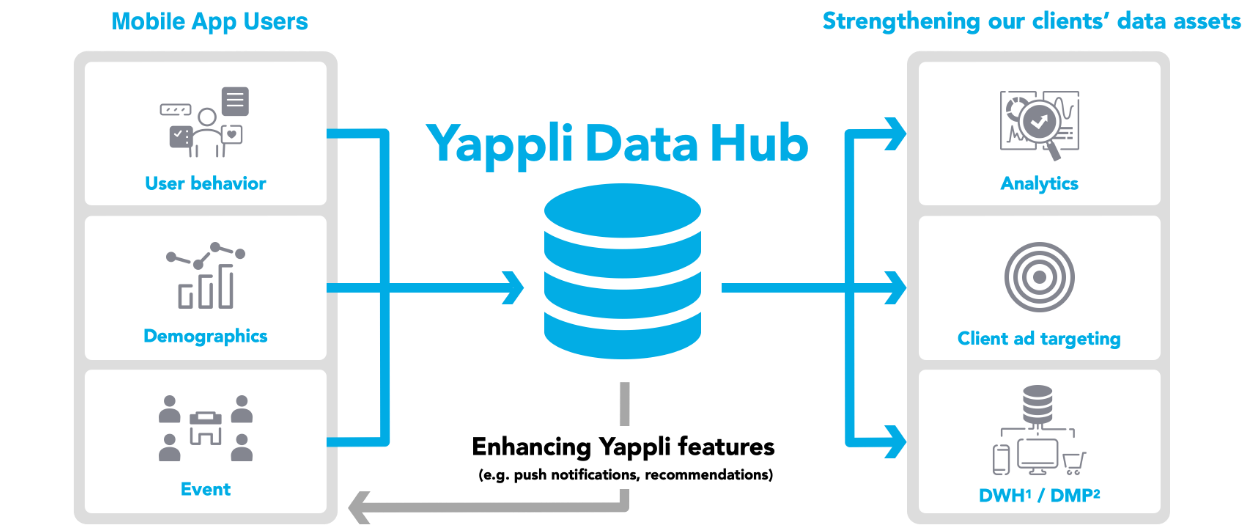 1. Data Warehouse (DWH)
2. Data Management Platform (DMP)